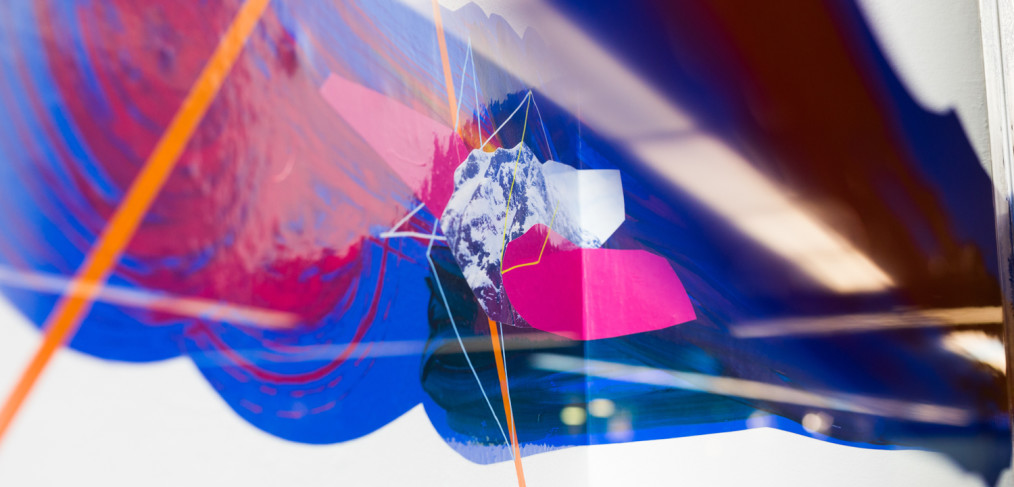 10 Artists You Should Follow on Instagram
Instagram is pure instant gratification;
scroll scroll – great pic – double tap – scroll scroll.
As an artist I love it, love following other artists and seeing what people are making, their process, their workspace; love following design and all sorts of things. So here's my gift to you, my list of artists you should totally follow on Instagram. I'm pretty loose with the criteria here; they either use Instagram cleverly, post frequently or have really stunning work, or all three!
Enjoy!
I recently became aware of Nanou Dupuis when she blanketed Melbourne with her work by having 3 solo shows at once (brave woman!). Aesthetically we have much in common, so when I saw her work I was transfixed. Now I've had the opportunity to meet her in person, be in a group show with her and she's having a solo show at 'my' gallery starting at the end of April.
Hense was an Instragram find. I love that about Instagram. Great abstract muralist, based in the US but has been doing some commisions in Western Australia. His works on paper and canvas are incredible too and remind me of Matisse's paper-cut collages.
Another Instagram find. I love Heather's posts. She posts a lot of work in progress, studio shots and visual journal views – often with beautiful pastels strewn around in fetching arty ways. I particularly enjoyed a series she posted a while back when she went on a cross-country (USA) camping tour, painting and drawing outdoors and posted lots of landscapes that clearly inspired the work.
Back in 2013 I did a project for Hobsons Bay City Council's Art in Public Places and was awarded the Encouragement Award – Ilona was the judge (thanks Ilona!). The following year, she invited me to take part in her onefourfour project with 12 other artists. Ilona is so good at gathering artists around her and creating dialogues between the work and not just with onefourfour; she's also been working on a project called This Wild Song for a few years now, taking portraits of artists and profiling them. An incredible project. I love seeing what she posts on Instagram about that project and her other work too. She's an incredible photographer.
I found Pro176 on Instagram and his abstraction of comic book art is plain wonderful. It reminds me of the book Comic Abstraction, which is a favourite of mine.
Melbourne Artist Liam Snootle Instagram images are a beautifully styled selection of works on canvas, paper and brick walls (street art). Love it!
Polly Hollyoak's Instagram feed is packed full of colourful paintings of abstracted consumer products. There's something so familiar about all the forms she uses, like the pages of a magazine were melted and stirred around. I went through undergrad with Polly and have had a couple of exhibitions with her.
I love getting a front row seat for Angelique's process and studio space for her beautiful abstract works.
If you love whimsy, you'll love this. Slinkachu leaves miniatures behind in the street, in puddles, footpath, curbside, etc. I love how each artwork has three photographs on the Instagram feed from three different distances which reveal these tiny sculptures.
Love this for the variety of street art from around the world.
Bonus
Here are the bonus suggested follows. These ones are just totally fun or cool.

Not art related but it's priceless. They post screen caps from Google maps of sad place names like Hopeless Way, Nightmare Lake, Agony Island, Failure Canyon and more fun stuff.
Me! Me! You should also follow me! :)