Showing work in an overseas exhibition, now that would be pretty fantastic. I would even settle for oversea instead of overseas to begin with, Tasmania notwithstanding.  It is a Strait after all, not a sea, but I have my sights set on you too Tassie. Friend and art school compadre, Eva Heiky Olga Abbinga curated a group of Australian artists, myself included, in a show in Penang this past month opening September 12. Eva's goal was to create connections between art communities in Melbourne and Georgetown, Penang and she received some fantastic support through the Australia Council for the Arts and raised money from generous donors through the Australian Cultural Fund. With this in mind I began to consider the theme of the exhibition, colour.
This is completely in my wheelhouse so I was eager to start putting something together.  The parameters I knew about were that it was to be colour, there was limited space so I couldn't make something too large and that I would not be the one installing it.  Intriguing.  Even so, I wanted to take the opportunity to work with some new elements which have been appearing in my work, namely photographs of the natural environment printed onto vinyl.  In a recent overseas trip, I observed some pretty amazing scenery and photographed some of the brightest green that I've ever seen in nature.  The moss that I captured was crazy green!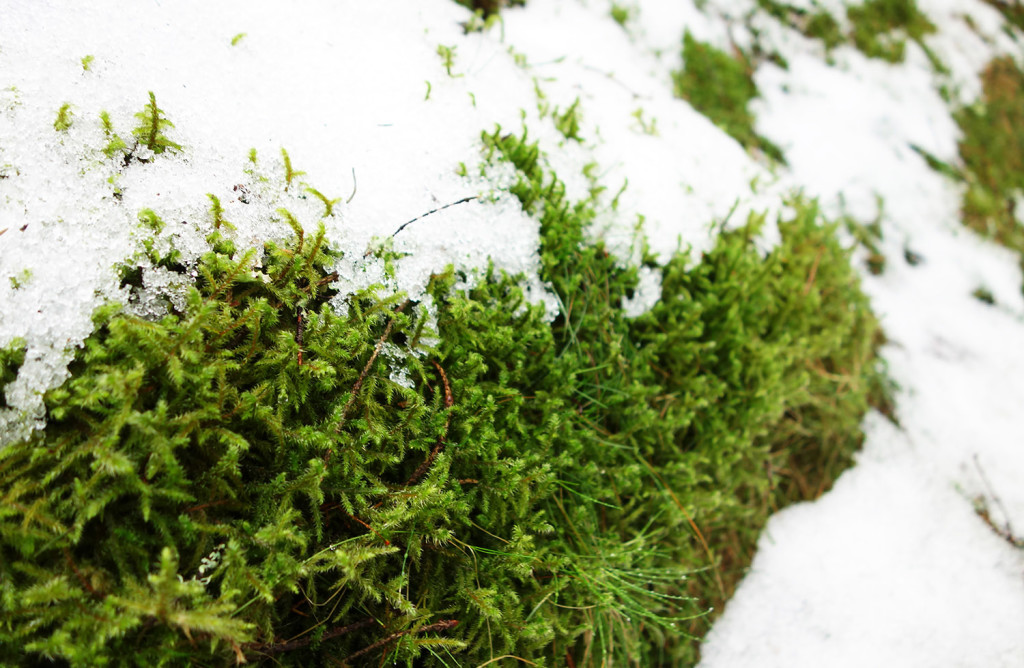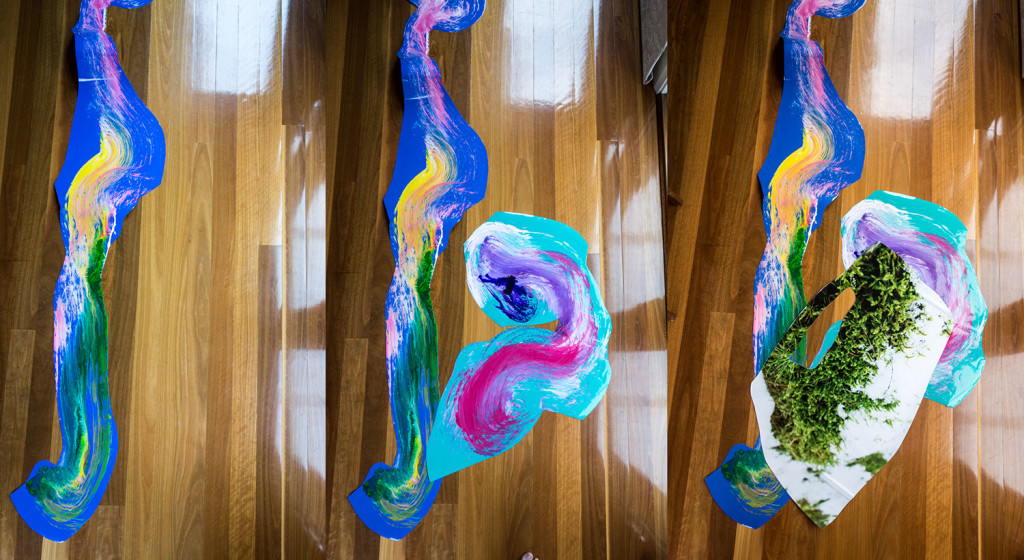 Recently I had been playing around with some pretty wild colour combinations and jamming them all together with this vibrant green seemed the thing to do.  This was the last I saw of it before packing it off to Malaysia to be installed at Penang Malay Art Gallery.
Eva did a great job of curating my work and wrapping it around the window enclave here.  I'm really pleased with the finished product.  And what a gorgeous building.  Now in a few short days, down it will come. Congratulations to Eva and the other artists involved in Colour in Action, the Penang Edition.
Check out more of my installations here and see what's happening in the studio on upcoming projects on Instagram.