Artwork that sits in public spaces gets me excited. People can feel estranged from art institutions and galleries, feeling it is not for the uninitiated. So this makes everyday places and public spaces a really interesting site to make art for. It might be a wall that's passed by regularly or the corner of the local library where they study or meander of a Saturday morning. For this reason, I often look out for opportunities to show work in these public places.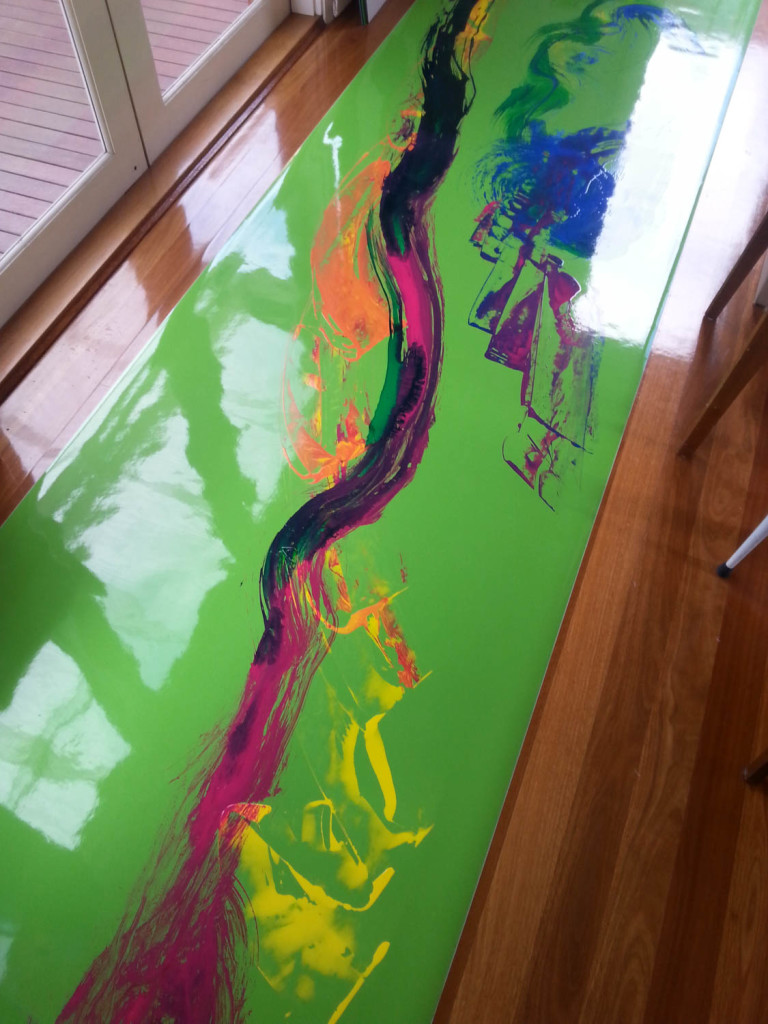 Immerse is an exhibition I became aware of a few months ago and I wrote a proposal to be involved, hoping for a wall to create an installation on. Knox City Council in Melbourne accepted my proposal, allotted me a site in a corridor in Westfield Knox and I set about preparing. Vault was born. Then in the middle of one balmy Spring night, my assistant and I installed the work, it took 4-5 hours – a lot of water spraying and squeegeeing, peeling and sticking.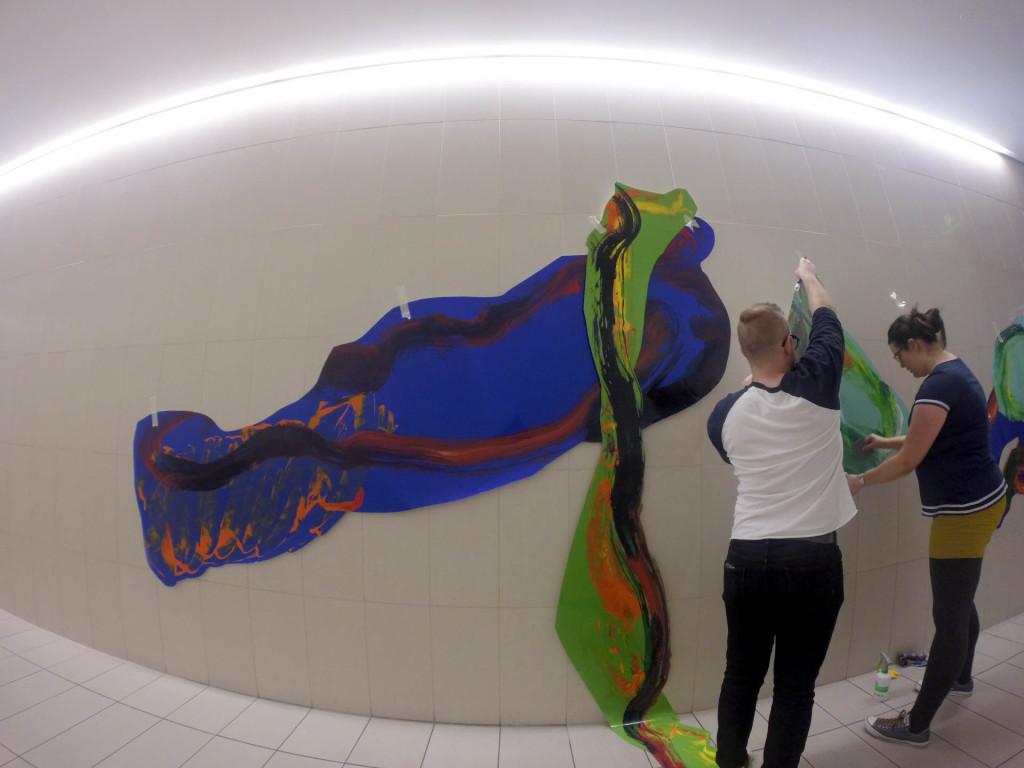 My installations have a very long prep time. It starts months in advance with sketches, colour tests, etc. Then the vinyl is painted in the studio, usually taking up the whole floor with each length. This is cut out by hand in preparation to be collaged together and finished off at the time of installation. Each step in the process can be so tricky as there is no grand plan, it's a process driven work, one step dictating how the next part will unfold. I like working this way as you need to really think on your feet all the way along the process. It can be stressful for the same reason.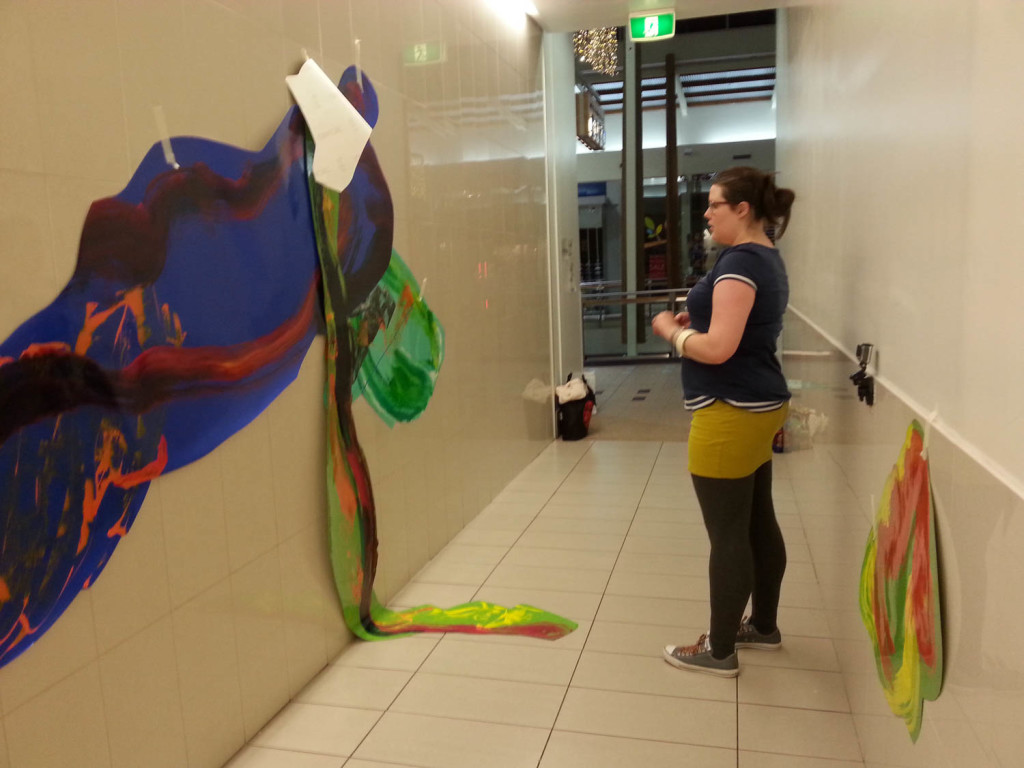 Using both sides of the corridor means you can step inside a painting, so that you're not standing on the outside looking in but now you're its moving part. There's no artwork to be handled or bought/sold, it's part of the very walls! It's a bit of an obsession I have with scale. Plus, when the work is so large your whole body must engage the work, just as my whole body did in painting, making and installing it. The work is different for each step.
Don't forget to check out the timelapse of installation.
Further Reading
Vault will be destroyed by the deinstallation process, so isn't that sad?